Climate Emergency Smart Thinking Books
Two days ago, the UN Environment Programme published their Emissions Gap Report 2022, that states there is currently no credible pathway being followed by countries to limit temperature increase to 1.5°C. This selection of books explain how we got here, what it means for us and the planet, why we need to change, how we can change, and how we can change finance to get it done.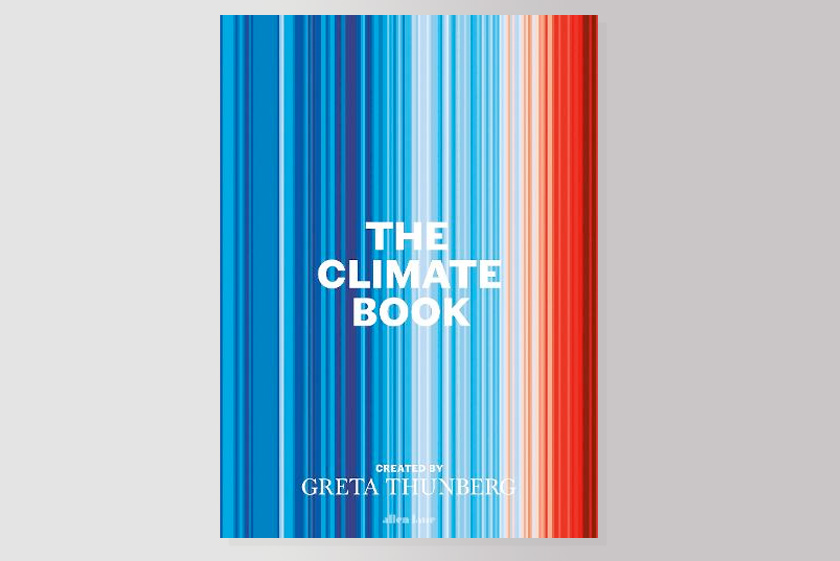 The Climate Book
Review from Book Depository: We still have time to change the world. From Greta Thunberg, the world's leading climate activist, comes the essential handbook for making it happen.

You might think it's an impossible task: secure a safe future for life on Earth, at a scale and speed never seen, against all the odds. There is hope - but only if we listen to the science before it's too late.

In The Climate Book, Greta Thunberg has gathered the wisdom of over one hundred experts - geophysicists, oceanographers and meteorologists; engineers, economists and mathematicians; historians, philosophers and indigenous leaders - to equip us all with the knowledge we need to combat climate disaster. Alongside them, she shares her own stories of demonstrating and uncovering greenwashing around the world, revealing how much we have been kept in the dark. This is one of our biggest challenges, she shows, but also our greatest source of hope. Once we are given the full picture, how can we not act? And if a schoolchild's strike could ignite a global protest, what could we do collectively if we tried?

We are alive at the most decisive time in the history of humanity. Together, we can do the seemingly impossible. But it has to be us, and it has to be now.


Buy On:
Easons €29.99 Book Depository €22.49 Waterstones £21.99 Wordery $22.99

(Prices accurate at time of writing)
Race for Tomorrow: Survival, Innovation and Profit on the Front Lines of the Climate Crisis
Review from Book Depository: In this extraordinary journey through 26 countries, Simon Mundy meets the people on the front lines of the climate crisis, showing how the struggle to respond is already reshaping the modern world - shattering communities, shaking up global business, and propelling a groundbreaking wave of cutting-edge innovation.

HOW is China's green energy push driving a hazardous mining rush in Congo?
WHY is a maverick scientist building a home for engineered mammoths in northeast Siberia?
CAN an Israeli fake meat startup make a fortune while helping to save the Amazon?
WILL Greenland's melting sea ice put its people at the centre of a global power struggle?
WHO are the entrepreneurs chasing breakthroughs in fusion power, electric cars, and technology to suck carbon from the atmosphere?
As the impacts of climate change cascade across the planet and the global economy, who is battling to survive the worst impacts - and who is chasing the most lucrative rewards?

Telling unforgettable human stories from six continents, this is an account of disaster, of promise, of frantic adaptation and relentless innovation, of hope, of survival, and of the forces that will define our future.

Buy On:
Easons €13.99 Book Depository €11.99 Waterstones £9.99 Wordery $10.99

(All links earn commission from purchases. Prices accurate at time of writing)
Regenesis: Feeding the World Without Devouring the Planet
Review from Book Depository: From the bestselling author of Feral, a breathtaking first glimpse of a new future for food and for humanity

Farming is the world's greatest cause of environmental destruction - and the one we are least prepared to talk about. We criticise urban sprawl, but farming sprawls across thirty times as much land. We have ploughed, fenced and grazed great tracts of the planet, felling forests, killing wildlife, and poisoning rivers and oceans to feed ourselves. Yet millions still go hungry.

Now the food system itself is beginning to falter. But, as George Monbiot shows us in this brilliant, bracingly original new book, we can resolve the biggest of our dilemmas and feed the world without devouring the planet.
Regenesis is a breathtaking vision of a new future for food and for humanity. Drawing on astonishing advances in soil ecology, Monbiot reveals how our changing understanding of the world beneath our feet could allow us to grow more food with less farming. He meets the people who are unlocking these methods, from the fruit and vegetable grower revolutionising our understanding of fertility; through breeders of perennial grains, liberating the land from ploughs and poisons; to the scientists pioneering new ways to grow protein and fat. Together, they show how the tiniest life forms could help us make peace with the planet, restore its living systems, and replace the age of extinction with an age of regenesis.


Buy On:
Easons €28.00 Book Depository €18.69 Waterstones £17.99 Wordery $19.22

(Prices accurate at time of writing)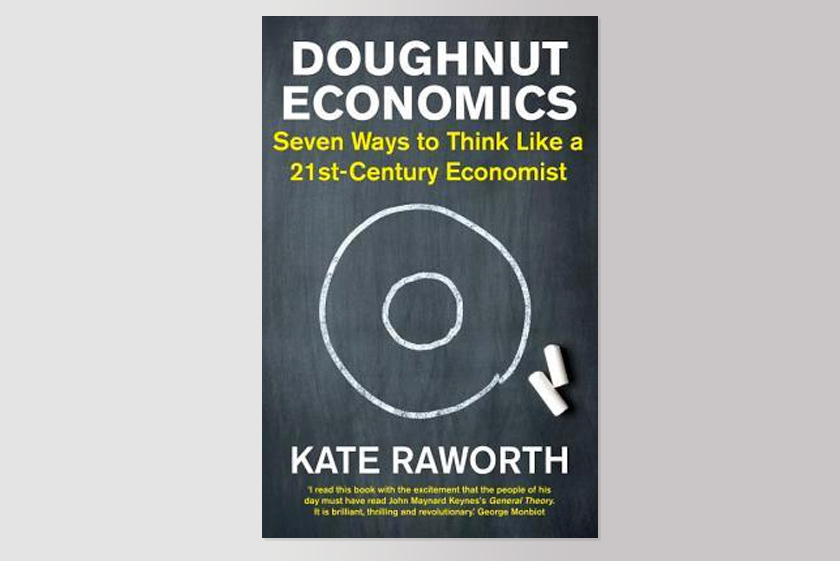 Doughnut Economics: Seven Ways to Think Like a 21st-Century Economist
Review From Book Depository The book that redefines economics for a world in crisis.

Relentless financial crises. Extreme inequalities in wealth. Remorseless pressure on the environment. Anyone can see that our economic system is broken. But can it be fixed?

In Doughnut Economics, Oxford academic Kate Raworth identifies the seven critical ways in which mainstream economics has led us astray - from selling us the myth of 'rational economic man' to obsessing over growth at all costs - and offers instead an alternative roadmap for bringing humanity into a sweet spot that meets the needs of all within the means of the planet. Ambitious, radical and provocative, she offers a new cutting-edge economic model fit for the challenges of the 21st century.
Buy On:
Easons €15.39 Book Depository €11.55 Waterstones £10.99 Wordery $12.51

(All links earn commission from purchases. Prices accurate at time of writing)
Supercharge Me: Net Zero Faster
Review from Book Depository: Almost everyone agrees on the need to transition the global economy to net zero. But how do we do it? And how do we do it faster? If you feel demoralized, depressed or confused about the climate crisis this book will provide answers - and ones that don't involve punishing lifestyle changes, the end of capitalism, or a much higher tax bill.

Supercharge Me is grounded in relentless realism about how governments, businesses and individuals actually behave. It draws lessons from what has worked so far: extreme positive incentives and smart regulations. Through a series of fast-paced dialogues, the authors introduce practical ideas for change that will embolden activists, reinvigorate the disheartened, and reframe the climate crisis as an opportunity.

Buy On:
Easons €14.55 Book Depository €15.41 Waterstones £12.99 Wordery $16.29

(All links earn commission from purchases. Prices accurate at time of writing)
Image Copyrights: Penguin Books Ltd (The Climate Book, Regenesis), HarperCollins Publishers (Race for Tomorrow), Cornerstone (Doughnut Economics), Agenda Publishing (Supercharge Me)
< Home