Democracy Smart Thinking Books
Is democracy evolving or is it in crisis? This selection of books will show you democracy in the social media age, describe how Australia got compulsory voting, unveil the internal threat to American democracy, explain why democracies die and lament the democracy we will miss after it's gone. Check out some short reviews of each below, combined with affiliate links to a number of online bookshops where you can buy each book.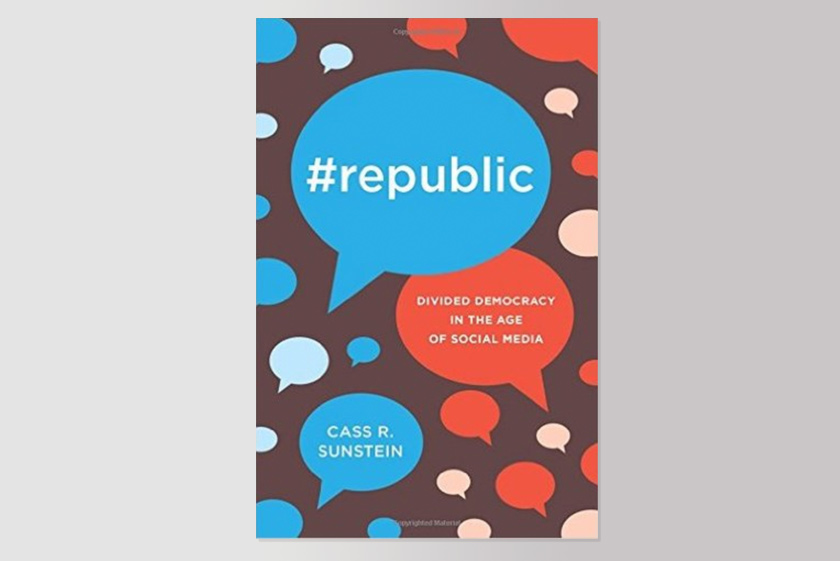 #republic: Divided Democracy in the Age of Social Media
Review from Book Depository: As the Internet grows more sophisticated, it is creating new threats to democracy. Social media companies such as Facebook can sort us ever more efficiently into groups of the like-minded, creating echo chambers that amplify our views. It's no accident that on some occasions, people of different political views cannot even understand one another. It's also no surprise that terrorist groups have been able to exploit social media to deadly effect. Welcome to the age of #Republic.

In this revealing book, New York Times bestselling author Cass Sunstein shows how today's Internet is driving political fragmentation, polarization, and even extremism--and what can be done about it. He proposes practical and legal changes to make the Internet friendlier to democratic deliberation, showing that #Republic need not be an ironic term. Rather, it can be a rallying cry for the kind of democracy that citizens of diverse societies need most.


Buy On:
Book Depository €16.21 Waterstones £16.99 Amazon UK £14.88 Amazon US $14.59

(All links earn commission from purchases. Prices accurate at time of writing)
From Secret Ballot to Democracy Sausage: How Australia Got Compulsory Voting
Review from Book Depository: It's compulsory to vote in Australia.We are one of a handful of countries in the world that enforce this rule at election time, and the only English-speaking country that makes its citizens vote. Not only that, we embrace it. We celebrate compulsory voting with barbeques and cake stalls at polling stations, and election parties that spill over into Sunday morning.

But how did this come to be? When and why did we begin making Australians vote? What effect has it had on our political parties, our voting systems, our participation in elections? And how else is the way we vote different from other English-speaking democracies?From Secret Ballot to Democracy Sausage is a brilliant essay-length book by the celebrated historian Judith Brett, the prize-winning biographer of Alfred Deakin. This is a landmark account of the character of Australian democracy.

Buy On:
Book Depository €16.49 Waterstones £12.99 Amazon UK £56.44 Amazon US $18.90

(All links earn commission from purchases. Prices accurate at time of writing)
The Fifth Risk: Undoing Democracy
Review from Book Depository: The morning after Trump was elected president, the people who ran the US Department of Energy - an agency that deals with some of the most powerful risks facing humanity - waited to welcome the incoming administration's transition team. Nobody appeared. Across the US government, the same thing happened: nothing.

People don't notice when stuff goes right. That is the stuff government does. It manages everything that underpins our lives from funding free school meals, to policing rogue nuclear activity, to predicting extreme weather events. It steps in where private investment fears to tread, innovates and creates knowledge, assesses extreme long-term risk. And now, government is under attack. By its own leaders. In The Fifth Risk, Michael Lewis reveals the combustible cocktail of wilful ignorance and venality that is fuelling the destruction of a country's fabric. All of this, Lewis shows, exposes America and the world to the biggest risk of all. It is what you never learned that might have saved you.

Buy On:
Book Depository €9.33 Waterstones £7.99 Amazon UK £6.51 Amazon US $7.99

(All links earn commission from purchases. Prices accurate at time of writing)
How Democracies Die: What History Reveals About Our Future
Review from Book Depository:
How does a democracy die?
What can we do to save our own?
What lessons does history teach us?

In the 21st century democracy is threatened like never before. Drawing insightful lessons from across history - from Pinochet's murderous Chilean regime to Erdogan's quiet dismantling in Turkey - Levitsky and Ziblatt explain why democracies fail, how leaders like Trump subvert them today and what each of us can do to protect our democratic rights.

Buy On:
Book Depository €10.14 Waterstones £9.99 Amazon UK £7.19 Amazon US $11.75

(All links earn commission from purchases that help fund this site. Prices accurate at time of writing)
Democracy May Not Exist, But We'll Miss It When It's Gone
Review from Book Depository: Democracy is in crisis. In every major company it has been stole by elites or in the hands of strong men. In democracy's name we see a raft of policies that spread inequality and xenophobia worldwide. It is clear that democracy - the principle of government by and for the people - is not living up to its promise.

In fact, real democracy- inclusive and egalitarian - has in fact never existed. In this urgent and engaging book, Astra Taylor invites us to re-examine the term. Is democracy a means or an end? A process or a set of desired outcomes? What if the those outcomes, whatever they may be - peace, prosperity, equality, liberty, an engaged citizenry - can be achieved by non-democratic means? Or if an election leads to a terrible outcome? If democracy means rule by the people, what does it mean to rule and who counts as the people? The inherent paradoxes are too often unnamed and unrecognized. But to ignore them is no longer possible.

Buy On:
Book Depository €14.07 Waterstones £14.99 Amazon UK £10.49 Amazon US $15.59

(All links earn commission from purchases. Prices accurate at time of writing)
Image Copyrights: Princeton University Press (#republic), Text Publishing (From Secret Ballot to Democracy Sausage), Penguin Books Ltd (The Fifth Risk, How Democracies Die), Verso Books (Democracy May Not Exist But We'll Miss it When It's Gone)
< Home