Interview with Elizabeth Stokoe, author of Talk : The Science of Conversation

Elizabeth Stokoe, author of Talk : The Science of Conversation, recommends some great books this week! Before jumping into the interview, please check out Elizabeth's new book:
Talk : The Science of Conversation
Review from Book Depository: We spend much of our days talking. Yet we know little about the conversational engine that drives our everyday lives. We are pushed and pulled around by language far more than we realize, yet are seduced by stereotypes and myths about communication.

This book will change the way you think about talk. It will explain the big pay-offs to understanding conversation scientifically.

Elizabeth Stokoe, a social psychologist, has spent over twenty years collecting and analysing real conversations across settings as varied as first dates, crisis negotiation, sales encounters and medical communication. This book describes some of the findings of her own research, and that of other conversation analysts around the world.

Through numerous examples from real interactions between friends, partners, colleagues, police officers, mediators, doctors and many others, you will learn that some of what you think you know about talk is wrong. But you will also uncover fresh insights about how to have better conversations - using the evidence from fifty years of research about the science of talk.
Buy On:
Book Depository €9.70 Waterstones £9.99 Wordery $11.04

(All affiliate links earn commission from purchases that help fund this site. Prices accurate at time of writing)
~

Q. Do you have a favourite smart thinking book (and why that book)?
This is probably a terrible start to an interview for a smart thinking book website, but … I don't actually read much non-fiction. Maybe it is because, as an academic, I read scientific papers and books as part of the day job – and retreat to fiction for relaxation. However, I really loved Lizzy Stewart's Walking Distance. It is a reflection on walking and thinking, in the form of graphic novel. It starts with Stewart's impetus for writing it – "I love shots of women walking in films" – as well as "completely ordinary walking". Beautifully illustrated, it ranges through topics that resonate for me – aging, the state of the world (including "What will happen to the libraries?"") and, of course, the melancholy and meditative pleasure of walking.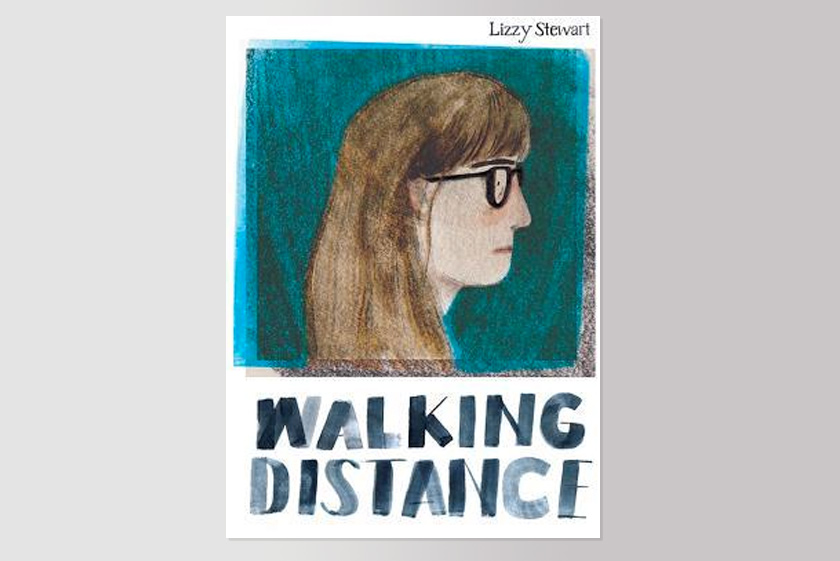 Walking Distance
Review From Book Depository Walking through the streets of London Lizzy meditates on her growth and development as she navigates the city. She also considers the pressures that women face in the modern world, from general societal expectations to the struggle just to walk down the street without being harrassed and made fearful.
Buy On:
Book Depository €9.94 Waterstones £10.99 Wordery $10.61

(All links earn commission from purchases. Prices accurate at time of writing)
Q. What's the most recent smart thinking book you've read (and how would you rate it)?
I have spent a lot of lockdown walking in our lovely local Leicestershire countryside, returning to favourite spots and discovering new ones. The perfect accompaniment to this is The Hidden Life of Trees by Peter Wohlleben. I couldn't resist a book that has, among its 36 short chapters, one on "The language of trees". It's a very evocative read, and I'd recommend it to anyone who wants to feel that sense of woodland and can't get to such spaces at the moment. Did you know that the oldest tree on Earth is a 9,500-year-old spruce in Sweden and that trees communicate via scent?!
The Hidden Life of Trees: What They Feel, How They Communicate – Discoveries from a Secret World
Review From Book Depository: In this international bestseller, forester and author Peter Wohlleben convincingly makes the case that, yes, the forest is a social network. He draws on groundbreaking scientific discoveries to describe how trees are like human families: tree parents live together with their children, communicate with them, support them as they grow, share nutrients with those who are sick or struggling, and even warn each other of impending dangers. Wohlleben also shares his deep love of woods and forests, explaining the amazing processes of life, death, and regeneration he has observed in his woodland. After learning about the complex life of trees, a walk in the woods will never be the same again. Includes a Note From a Forest Scientist, by Dr.Suzanne Simard.

Buy On:
Book Depository €15.49 Waterstones £9.99 Wordery $11.26

(All links earn commission from purchases. Prices accurate at time of writing)
Q. Do you have a favourite childhood book?
I used to live and work in Hay-on-Wye, the famous town of books on the Welsh border, and one of the shops I work in specialized in children's books. So, I have a lot of favourites. During lockdown, I think like many others, I've felt the pull of nostalgia and the safety of childhood and have re-read a lot of kids' books. It's hard to pick a favourite, but I'm going to choose Honor Arundel's The High House. It's the first in a trilogy about a girl called Emma who, when orphaned, moves from London suburbia to live with her 'eccentric artist' aunt in Edinburgh. Honor Arundel is a brilliant writer and, when I finally visited Edinburgh for the first time (many years after reading this book), it was exactly how I'd imagined from her descriptions.
The High House
Review From Good Reads: Used to the regularity of home life, orphaned Emma goes to live with a bohemian aunt in Edinburgh who keeps unusual hours, has strange friends, leaves the dishes, which helps Emma develop a sense of responsibility and maturity.

Buy On:
Abe Books £8.16

(All links earn commission from purchases that help fund this site. Prices accurate at time of writing)
Q. Do you prefer reading on paper, Kindle or listening to an audiobook?
I've grown to appreciate all formats. I usually travel a lot with work, so Kindle is great when you're on the go – and I also love that they're easy to prop up in cafes and restaurants if I'm travelling solo. I am a very recent convert to audiobooks, but I only listen to books I've already read, for comfort and because they help me sleep. But, for me, you still can't really beat the texture, smell, and design of paper books.


Q. Do you have a favourite bookshop (and why that shop)?
The answer to this question changes from time to time, but Golden Hare Books in Edinburgh is lovely. Not only is it in one of my favourite cities, and in a beautiful 'New Town' street, the selection of books is so well curated, with very friendly staff. And they also sell great chocolate.
~

Many thanks to Elizabeth for answering my questions and for her great book recommendations! Please don't forget to check out her new book Talk : The Science of Conversation.
Daryl
Image Copyrights: Little, Brown Book Group (Talk), Avery Hill Publishing Limited (Walking Distance), HarperCollins Publishers (The Hidden Life of Trees), Pan Books (The High House)
< Home