Interview with Nina Jankowicz, author of How to Be A Woman Online: Surviving Abuse and Harassment, and How to Fight Back

Nina Jankowicz, author of How to Be A Woman Online: Surviving Abuse and Harassment, and How to Fight Back recommends some excellent books! Before jumping into the interview, please check out Nina's book:
How to Be A Woman Online: Surviving Abuse and Harassment, and How to Fight Back
Review from Book Depository: When Nina Jankowicz's first book on online disinformation was profiled in The New Yorker, she expected attention but not an avalanche of abuse and harassment, predominantly from men, online.

All women in politics, journalism and academia now face untold levels of harassment and abuse in online spaces. Together with the world's leading extremism researchers, Jankowicz wrote one of the definitive reports on this troubling phenomenon.

Drawing on rigorous research into the treatment of Kamala Harris - the first woman vice-president - and other political and public figures, Nina also uses her own experiences to provide a step-by-step plan for dealing with harassment, abuse, doxing and disinformation in online spaces.

The result is a must-read for researchers, journalists and all women with a profile in the online space.

Buy On:
Easons €15.39 Book Depository €12.80 Waterstones £10.99 Wordery $10.97

(All links earn commission from purchases. Prices accurate at time of writing)
~

Q. Do you have a favourite smart thinking book (and why that book)?
Originals by Adam Grant is one of my favorites; as someone who was her own boss for many years, it helped direct my ambition and encourage my creative thinking, reminding me that charting one's own path is not only rewarding--it can make huge waves in the world, whether in business, government, or elsewhere. It's a book to return to from time to time to breathe life into well-worn patterns of thinking and working that need a jump start.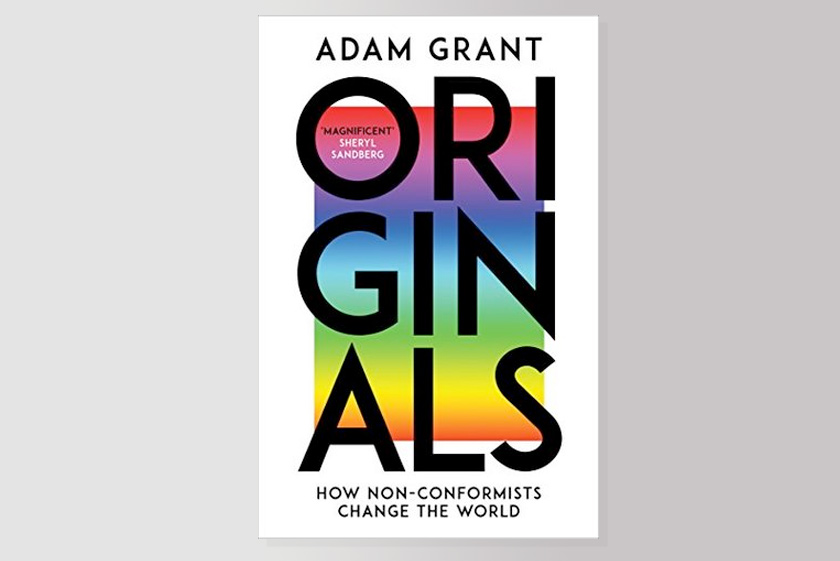 Originals: How Non-Conformists Move the World
Review From Book Depository The New York Times bestselling author examines how people can drive creative, moral, and organisational progress-and how leaders can encourage originality in their organisations.

How can we originate new ideas, policies and practices without risking it all? Adam Grant shows how to improve the world by championing novel ideas and values that go against the grain, battling conformity, and bucking outdated traditions.

Using surprising studies and stories spanning business, politics, sports, and entertainment, Grant explores how to recognize a good idea, speak up without getting silenced, build a coalition of allies, choose the right time to act, and manage fear and doubt. Parents will learn how to nurture originality in children, and leaders will discover how to fight groupthink to build cultures that welcome dissent.

Told through dazzling case studies of people going against the grain, you'll encounter an entrepreneur who pitches the reasons not to invest, a woman at Apple who challenged Steve Jobs from three levels below, an analyst who challenged secrecy at the CIA, a billionaire financial wizard who fires employees who don't criticize him, and the TV executive who saved Seinfeld from the cutting room floor. Originals will give you groundbreaking insights about rejecting conformity and how to change the world.
Buy On:
Easons €10.08 Book Depository €11.77 Waterstones £10.99 Wordery $9.88

(All links earn commission from purchases. Prices accurate at time of writing)



Q. What's the most recent smart thinking book you've read (and how would you rate it)?
I'm currently 8 months pregnant so I have been consuming a lot of books on pregnancy and parenting. While not explicitly a book on either, Lyz Lenz's Belabored falls in the category of "things that have shaped my thinking while growing a human." Lenz describes all of the unfair, unjust practices that burden (American) women and mothers. It will make you mad, but also inspire you to work for change. I loved it, and would recommend it to anyone, male or female, thinking of having a child or who considers themselves an ally for women and children.


Belabored: A Vindication of the Rights of Pregnant Women
Review From Book Depository: The U.S. has the worst rate of maternal deaths in the developed world, a rate that is increasing, even as infant mortality rates decrease. Meanwhile, the right-wing assault on reproductive rights and bodily autonomy has also escalated. We can already glimpse a reality where embryos and fetuses have more rights than the people gestating them, and even women who aren't pregnant are seen first and foremost as potential incubators.

In Belabored, journalist Lyz Lenz lays bare the misogynistic logic of U.S. cultural narratives about pregnancy, tracing them back to our murky, potent cultural soup of myths, from the religious to the historical. In the present she details, with her trademark blend of wit, snark, and raw intimacy, how sexist assumptions inform our expectations for pregnant people, whether we're policing them, asking them to make sacrifices with dubious or disproven benefits, or putting them up on a pedestal in an "Earth mother" role. Throughout, she reflects on her own experiences of being seen as alternately a vessel or a goddess--but hardly ever as herself--while carrying each of her two children.

Belabored is an urgent call for us to embrace new narratives around pregnancy and the choice whether or not to have children, emphasising wholeness and agency, and to reflect those values in our laws, medicine, and interactions with each other.
Buy On:
Book Depository €17.16 Waterstones £20.00 Wordery $18.41

(All links earn commission from purchases. Prices accurate at time of writing)
Q. Do you have a favourite childhood book?
I loved The Little House on the Prairie books when I was in elementary school. Something about an intrepid young woman in difficult circumstances appealed to me...and still does today.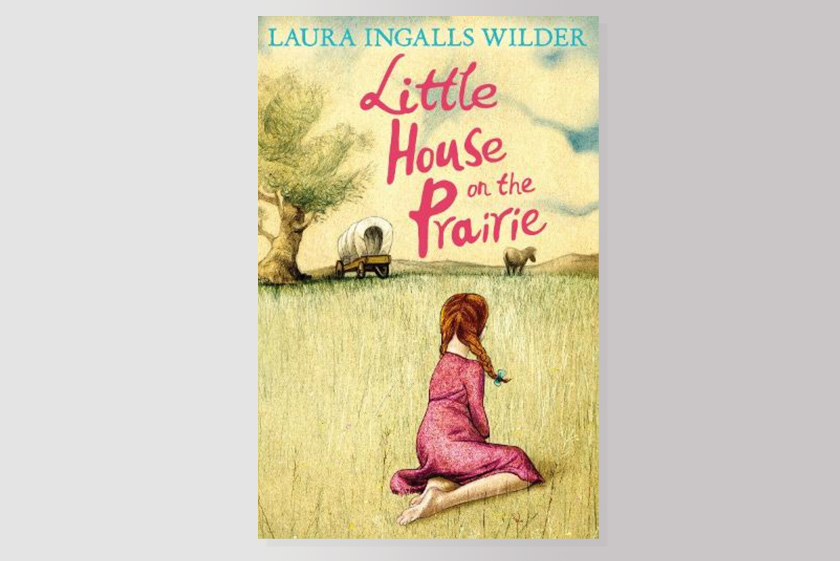 Little House on the Prairie
Review From Book Depository Classic tales by Laura Ingalls Wilder about life on the frontier and America's best-loved pioneer family.

The sun-kissed prairie stretches out around the Ingalls family, smiling its welcome after their long, hard journey across America. But looks can be deceiving and they soon find that they must share the land with wild bears and Indians. Will there be enough land for all of them?

The timeless stories that inspired a TV series can now be read by a new generation of children. Readers who loved Anne of Green Gables, Little Women, and Heidi will be swept up by this timeless rural coming of age saga. Perfect escapism for readers aged 8+. Beautifully illustrated by Garth Williams.
Buy On:
Book Depository €6.92 Waterstones £6.99 Wordery $6.98

(All links earn commission from purchases. Prices accurate at time of writing)
Q. Do you prefer reading on paper, Kindle or listening to an audiobook?
I stick to paper and Kindle. For books I really want to savor, I prefer hard copies. When traveling, or when reading beach reads or other fluffier work, I find my Kindle very convenient.


Q. Do you have a favourite bookshop (and why that shop)?
I'm partial to Politics and Prose in Washington - it's a DC institution, hosting everyone from former Presidents and government officials to little old me. I also love One More Page Books in Arlington, VA, a woman-owned shop that also curates chocolate and wine!
~

Many thanks to Nina for recommending some excellent books! Please don't forget to check out Nina's book How to Be A Woman Online: Surviving Abuse and Harassment, and How to Fight Back.
Daryl
Image Copyrights: Bloomsbury Publishing PLC (How To Be A Woman Online), Ebury Publishing (Originals), PublicAffairs,U.S. (Belabored), HarperCollins Publishers (Little House On The Prairie).
< Home