Interview with Talya Miron-Shatz, author of Your Life Depends on It: What You Can Do to Make Better Choices About Your Health

Talya Miron-Shatz, author of Your Life Depends on It: What You Can Do to Make Better Choices About Your Health recommends some great books! Before jumping into the interview, please check out Talya's book:
Your Life Depends on It: What You Can Do to Make Better Choices About Your Health
Review from Book Depository: A top expert on decision-making explains why it's so hard to make good choices-and what you and your doctor can do to make better ones In recent years, we have gained unprecedented control over choices about our health. But these choices are hard and often full of psychological traps. As a result, we're liable to misuse medication, fall for pseudoscientific cure-alls, and undergo needless procedures.

In Your Life Depends on It, Talya Miron-Shatz explores the preventable ways we make bad choices about everything from nutrition to medication, from pregnancy to end-of-life care. She reveals how the medical system can set us up for success or failure and maps a model for better doctor-patient relationships. Full of new insights and actionable guidance, this book is the definitive guide to making good choices when you can't afford to make a bad one.
Buy On:
Book Depository €20.82 Waterstones £20.00 Wordery $23.63

(All affiliate links earn commission from purchases that help fund this site. Prices accurate at time of writing)
~

Q. Do you have a favourite smart thinking book (and why that book)?
How Doctors Think by Jerome Groopman. If you don't believe how great it is, just read the beginning. It tells the story – and what better way to convey a message than with a story – of a woman who suffers from severe weight loss and stomach aches for more than a decade. Doctors think she has an eating disorder, and even though she tells them that she stuffs herself with pasta in order to gain weight, they do not believe her. This is a classic case of the confirmation bias, where we seek evidence that will prove what we already think, which is that it's all her fault. But it isn't. It really isn't. She cannot digest gluten! It's not in her head, it's in her abdomen, and they missed it. I wrote about the confirmation bias in my PhD dissertation, and Groopman took this topic and turned it into a mystery. Chapeau!


How Doctors Think
Review from Book Depository: On average, a physician will interrupt a patient describing her symptoms within eighteen seconds. In that short time, many doctors decide on the likely diagnosis and best treatment. Often, decisions made this way are correct, but at crucial moments they can also be wrong--with catastrophic consequences. In this myth-shattering book, Jerome Groopman pinpoints the forces and thought processes behind the decisions doctors make. Groopman explores why doctors err and shows when and how they can--with our help--avoid snap judgments, embrace uncertainty, communicate effectively, and deploy other skills that can profoundly impact our health. This book is the first to describe in detail the warning signs of erroneous medical thinking and reveal how new technologies may actually hinder accurate diagnoses. How Doctors Think offers direct, intelligent questions patients can ask their doctors to help them get back on track.

Groopman draws on a wealth of research, extensive interviews with some of the country's best doctors, and his own experiences as a doctor and as a patient. He has learned many of the lessons in this book the hard way, from his own mistakes and from errors his doctors made in treating his own debilitating medical problems.

How Doctors Think reveals a profound new view of twenty-first-century medical practice, giving doctors and patients the vital information they need to make better judgments together.

Buy On:
Book Depository €13.33

(All links earn commission from purchases. Prices accurate at time of writing)
Q. What's the most recent smart thinking book you've read (and how would you rate it)?
Noise: A Flaw in Human Judgment, by Daniel Kahneman, Olivier Siboni, and Cass Sunstein. Nobel Prize winner Daniel Kahneman was my post-doctoral advisor at Princeton University, so we have a special relationship, and he wrote the most beautiful blurb for my book: "People who expect to stay healthy forever need not read this wonderful book. The rest of us should. With a fine combination of humor, compassion and vast knowledge, Talya Miron-Shatz offers clear and useful guidance for the hardest decisions of life."
Not that I know it by heart or anything… But beyond that, I admire him as one of the smartest people alive, literally the man who revolutionized how we perceive human judgment, and as one whose writing and public speaking are exceptionally clear. The parts about 'noise' or variation in doctors' judgment around melanoma, blocked blood vessels, and mammograms were particularly alarming.
Noise: A Flaw in Human Judgment
Review from Book Depository: From the Nobel Prize-winning author of Thinking, Fast and Slow and the coauthor of Nudge, a revolutionary exploration of why people make bad judgments and how to make better ones--"a tour de force" (New York Times). Imagine that two doctors in the same city give different diagnoses to identical patients--or that two judges in the same courthouse give markedly different sentences to people who have committed the same crime. Suppose that different interviewers at the same firm make different decisions about indistinguishable job applicants--or that when a company is handling customer complaints, the resolution depends on who happens to answer the phone.

Now imagine that the same doctor, the same judge, the same interviewer, or the same customer service agent makes different decisions depending on whether it is morning or afternoon, or Monday rather than Wednesday. These are examples of noise: variability in judgments that should be identical. In Noise, Daniel Kahneman, Olivier Sibony, and Cass R. Sunstein show the detrimental effects of noise in many fields, including medicine, law, economic forecasting, forensic science, bail, child protection, strategy, performance reviews, and personnel selection. Wherever there is judgment, there is noise. Yet, most of the time, individuals and organizations alike are unaware of it. They neglect noise. With a few simple remedies, people can reduce both noise and bias, and so make far better decisions. Packed with original ideas, and offering the same kinds of research-based insights that made Thinking, Fast and Slow and Nudge groundbreaking New York Times bestsellers, Noise explains how and why humans are so susceptible to noise in judgment--and what we can do about it.

Buy On:
Easons €15.99 Book Depository €25.04 Waterstones £21.99 Wordery $24.74

(All links earn commission from purchases. Prices accurate at time of writing)
Q. Do you have a favourite childhood book?
Daddy Long Legs, by Jean Webster. I actually saw the play off Broadway a few years ago and sobbed throughout as I was hearing the lines I know by heart, expertly sung on stage. I love the main character, Judy Abbot, for her curiosity and honesty, and I identify with her. I too only discovered the world's cultural wealth when I was a teenager and was so blown away, just voraciously taking it all in.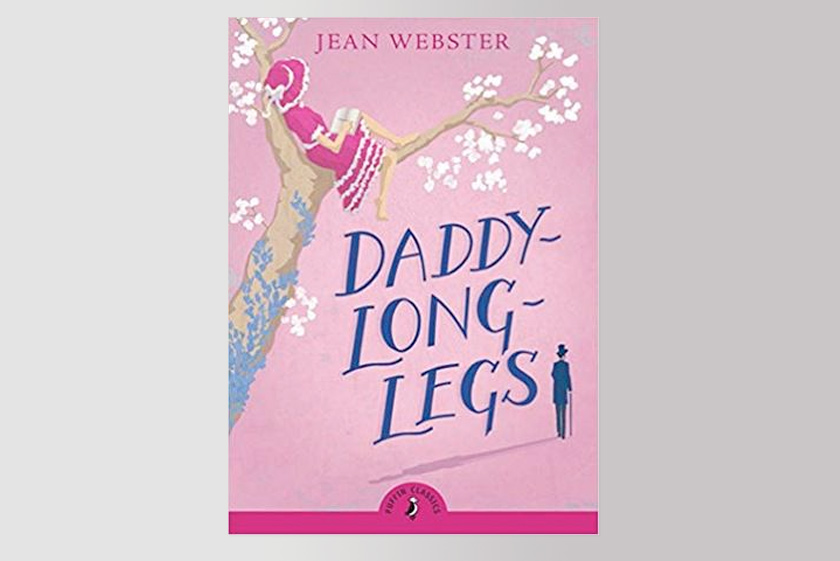 Daddy-Long-Legs
Review From Book Depository: In DADDY LONG-LEGS a trustee of the John Grier orphanage has offered to send Judy Abbott to college. The only requirements are that she must write to him every month and that she can never know who he is. Judy's life at college is a whirlwind of friends, classes, parties and a growing friendship with the handsome Jervis Pendleton. With so much happening in her life, Judy can scarcely stop writing to 'Daddy-Long-Legs', or wondering who her mysterious benefactor is...

An amusing coming of age story for all young people.

Buy On:
Easons €9.80 Book Depository €6.97 Waterstones £7.99 Wordery $9.60

(All links earn commission from purchases that help fund this site. Prices accurate at time of writing)
Q. Do you prefer reading on paper, Kindle or listening to an audiobook?
Paper, because then I can read while taking a bath. Kindle sometimes works miracles when I'm physically away from a relevant bookstore but the new Robert Galbraith has just come out. And as for audiobooks, I have two very different memories: the nice one is listening to The Mayor of Casterbridge (actually on tapes borrowed from the Princeton Public Library) and being completely immersed in the atmosphere and action. The not so nice one is driving home after a seminar, on a hot day, and listening to a Margaret audiobook, which was so immersive that it felt lulled into sleep, and indeed fell asleep on the highway. Thankfully, there was a traffic jam, so the damage was minimal, but I have avoided audiobooks ever since.


Q. Do you have a favourite bookshop (and why that shop)?
Waterstones at Cambridge, for a few reasons. First, because I go there with my son and daughter in law, and it's less about where you go and more about who you're with. Second, because I'm a visiting researcher at the University of Cambridge, and the beautiful quaint city is beginning to feel like a home. And third, to top these miracles, my UK book launch will take place there! On October 28th, 2021, and I'll be interviewed by the world's smartest (and coolest!) statistician, Sir David Spiegelhalter.
~

Many thanks to Talya for recommending some great books! Please don't forget to check out Talya's book Your Life Depends on It: What You Can Do to Make Better Choices About Your Health.
Daryl
Image Copyrights: Basic Books (Your Life Depends on It), Mariner Books (How Doctors Think), Little, Brown Spark (Noise), Penguin Random House Children's UK (Daddy Long Legs).
< Home