Interview with Angela Kirwin, author of Criminal: How Our Prisons Are Failing Us All

Angela Kirwin, author of Criminal: How Our Prisons Are Failing Us All recommends some excellent books! Before jumping into the interview, please check out Angela's book: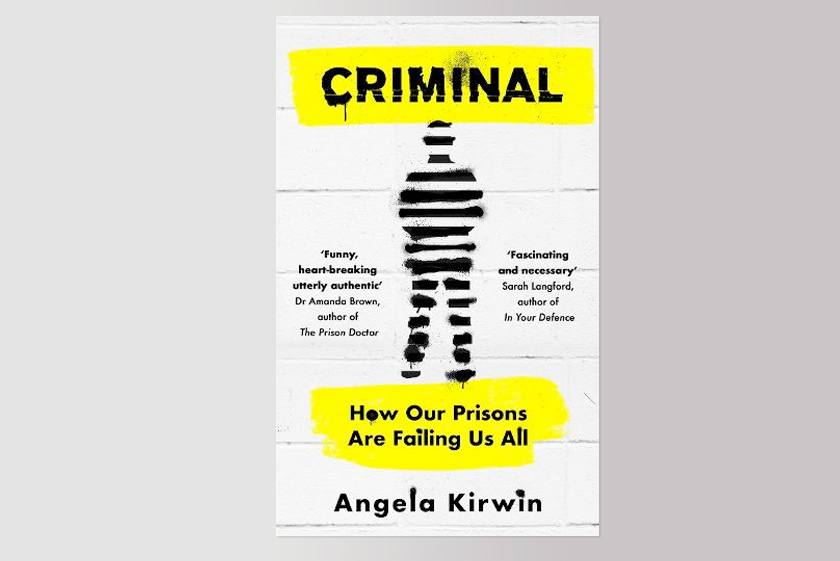 Criminal: How Our Prisons Are Failing Us All
Review from Book Depository: Come with Angela Kirwin for a journey inside prison like no other. For over a decade she was a social care worker in some of Britain's most notorious prisons.

Now she wants to tell the stories of the men she met, because she believes that prison is failing everyone, damaging the most vulnerable people in our societies, creating habitual criminals, leaving us all less safe and contributing to a society that is immeasurably less humane. Every year, we spend billions of pounds on a system that fundamentally doesn't work.

Rather than a separate world full of people that aren't like us, prison is where the most damaged and vulnerable people in our society end up and we all need to urgently care about that, so we can change it. Because the state of our prisons is criminal.

Buy On:
Book Depository €15.81 Waterstones £16.99 Wordery $18.85

(All links earn commission from purchases. Prices accurate at time of writing)
~

Q. Do you have a favourite smart thinking book (and why that book)?
A book I recommend to absolutely everyone is Happiness by Design by Paul Dolan. It really made me reassess my attitude to life, what success means to me and how to live a good life. When I worked in prison running group sessions, I would often use the book as the basis of our discussions. It taught me the importance of building a life around small, daily pleasures. It's well researched, but also easily readable and relatable.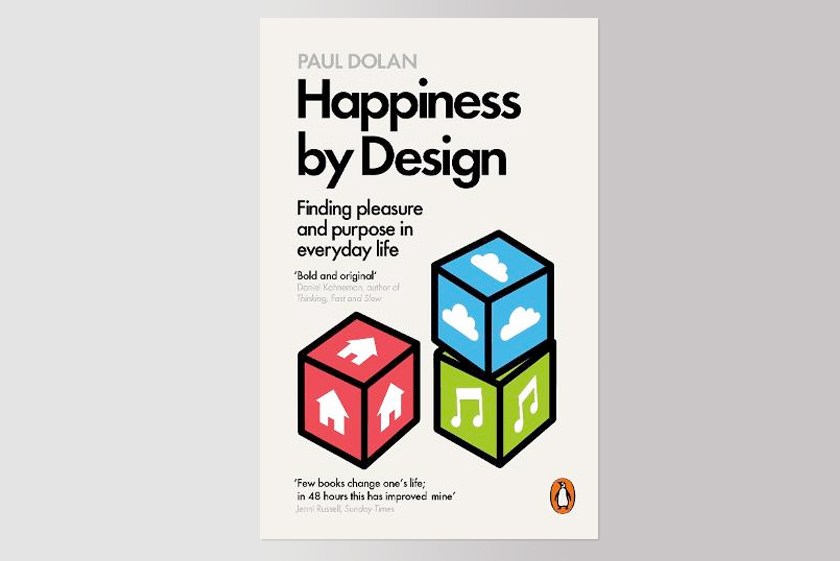 Happiness by Design : Finding Pleasure and Purpose in Everyday Life
Review From Book Depository How can we make it easier to be happy? Using the latest cutting-edge research, Professor Paul Dolan reveals that wellbeing isn't about how we think - it's about what we do. By making deliberate choices that bring us both pleasure and meaning, we can redesign our lives for maximum happiness - without thinking too hard about it.
Buy On:
Book Depository €10.48 Waterstones £9.99 Wordery $13.84

(All links earn commission from purchases. Prices accurate at time of writing)



Q. What's the most recent smart thinking book you've read (and how would you rate it)?
I recently re-listened to Natives - Race & Class in the Ruins of Empire by Akala. He speaks so eloquently about big, difficult issues and breaks them down into an accessible and understandable way. Natives is full of perfect ripostes to those who say racism doesn't exist or is no longer a problem in our society. Akala breaks down how racism touches every single part of our society and the effect this has on people throughout their lives. It's such a good book and Akala reads the audiobook perfectly.


Natives: Race and Class in the Ruins of Empire
Review From Book Depository: From the first time he was stopped and searched as a child, to the day he realised his mum was white, to his first encounters with racist teachers - race and class have shaped Akala's life and outlook. In this unique book he takes his own experiences and widens them out to look at the social, historical and political factors that have left us where we are today.

Covering everything from the police, education and identity to politics, sexual objectification and the far right, Nativesspeaks directly to British denial and squeamishness when it comes to confronting issues of race and class that are at the heart of the legacy of Britain's racialised empire.

Natives is the searing modern polemic and Sunday Times bestseller from the BAFTA and MOBO award-winning musician and political commentator, Akala.
Buy On:
Book Depository €8.62 Waterstones £8.99 Wordery $11.00

(All links earn commission from purchases. Prices accurate at time of writing)
Q. Do you have a favourite childhood book?
Where the Wild Things Are is my favourite childhood book. It sparked in me a sense of adventure and a desire to explore the world. The imagery is burned into my memory - it's kind of dark for a kids book, but I was drawn to that. I didn't care for fairies or princesses, but Max stomping around with the wild things made me fall in love with reading.
Where the Wild Things Are
Review From Book Depository: When Max puts on his wolf suit and makes mischief, his mother calls him 'Wild Thing' and sends him to bed without any supper. Alone in his room, Max enters a magical world and sets sail across the sea to the place where the wild things are. The wild things roar their terrible roars and gnash their terrible teeth and roll their terrible eyes and show their terrible claws . . .

But Max tames the wild things and is made their king. Will he ever want to go home?

Buy On:
Eaasons €7.69 Book Depository €12.21 Waterstones £6.99 Wordery $8.62

(All links earn commission from purchases that help fund this site. Prices accurate at time of writing)
Q. Do you prefer reading on paper, Kindle or listening to an audiobook?
I prefer to read paper books, but for the past couple of years I've lived abroad and it's hard to find English language books in my Italian town. When I signed my first book deal, I bought myself a Kindle and I actually enjoy reading on it more than I thought I would. But what I do far too much is listen to audiobooks - In the gym, commuting, cleaning the house, going to sleep. I will almost always have an audiobook playing, no matter what I'm doing.


Q. Do you have a favourite bookshop (and why that shop)?
I've got a real soft spot for shops in museums and art galleries. The Wellcome Collection used to have an amazing bookshop (with a great cafe!) but I went for the first time since the pandemic last week and they're renovating it at the moment. The Tate Modern in London has a couple of brilliant shops that I could spend hours browsing around. They stock a really eclectic mix of books and I often leave with a random purchase.
~

Many thanks to Angela for recommending some excellent books! Please don't forget to check out Angela's book Criminal: How Our Prisons Are Failing Us All.
Daryl
Image Copyrights: Orion Publishing Co (Criminal), Penguin Books Ltd (Happiness By Design), John Murray Press (Natives), Penguin Random House Children's UK (Where The Wild Things Are)
< Home